Sierra Adventure SUMMER CAMP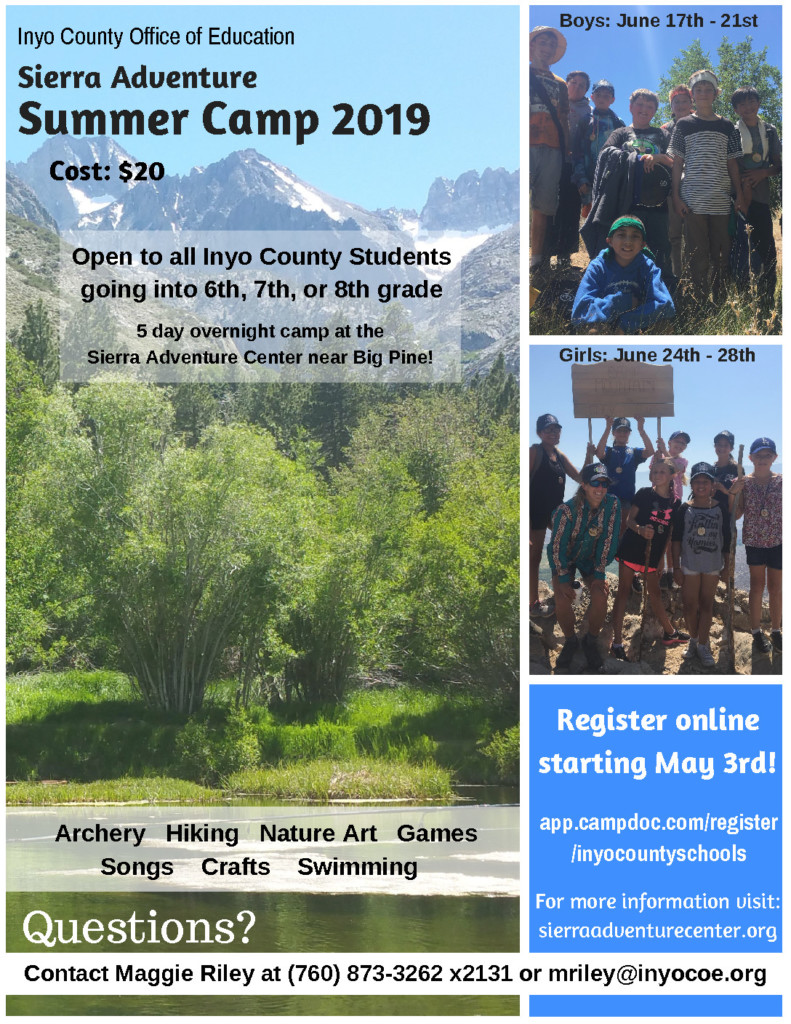 5 day overnight camp at Sierra Adventure Center near Big Pine
Inyo County Office of Education

BOYS CAMP June 17-21, 2019
GIRLS CAMP June 24-28, 2019
Open to all Inyo County Students who will be going into 6th, 7th, or 8th grade in fall 2019.
Register Online Now – open until filled! There are still a few spots left for both weeks as of May 30th.
Archery and Whittling
Hiking and Exploration
Swimming (at OVUSD pool with lifeguard)
Creek stomp
Arts and Crafts
Fun and Games
All-day hike up Big Pine Creek
Talent Night
Sleep under the stars (Thursday night)
To Register:
Registration open until full, after which you will be put on the waiting list. Register by May 31st to ensure a spot!
More Information
Do's and Don'ts for Preventing Homesickness
Parents' Guide to Summer Camp
Parents' Guide (includes packing list, drop-off and pick-up times, and more)
Questions?
Contact Maggie Riley at or 760-873­-3262 (extension 2131)