SCIENCE CAMP – returning in October 2022!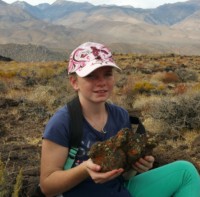 What better place to study natural science than the meadows, streams, and deserts of the great outdoors? That's what 5th and 6th grade students get to do for a week at Science Camp with their classroom teachers and Field Science Instructors. Our Science Camp is not just camp, it is part of School – it is Outdoor Science School. We believe that the best science classroom has no walls! We will be learning about geology from inside a volcano – exploring lava tubes on Crater Mountain! We will study Ecosystems, Adaptations, Astronomy, and more in the Outdoor Classroom. We'll be living, eating, breathing, singing, and acting out our Science lessons, while having a great time in the outdoors.
Camp is usually held in October of each year. Classroom teachers will send camp information and registration materials home in September. See parent handbooks online for more information.